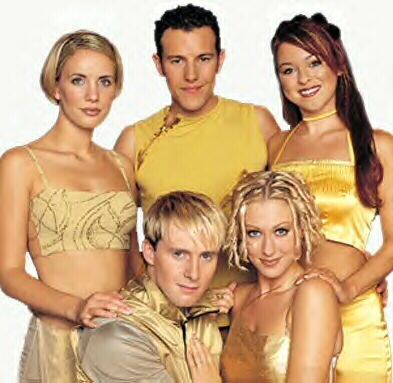 The location: A studio in London.

The look: Film star chic and itchy gold Lisa's nana's lampshade outfits (apparently!)

The story: STEPS get to re-create thier fave romantic movie moments then dance about in shiny gold outfits.

Rating: 10/10


Faye: This was my fave song for a long time because we all got to sing on it equally which was really, really nice. It was a big accomplishment for us.
I think it was one of the best video ideas in terms of the acting parts, but I wasn't keen on dancing in the gold outfits in between. I was allergic to my gold outfit as well because the material had a metal content in in it and I've got a serious nickel allergy. It was a nightmare to wear.

H: This wasn't one of my favourite videos because of the fact that we all looked like gold lamp shades. Unfortunately we were so busy and tired we agreed to the outfits without thinking properly! I never regret anything, but if we could go back and do it all again that's the one thing that I'd change.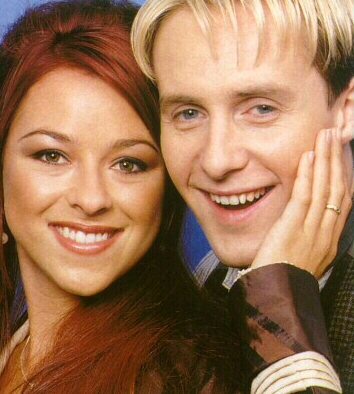 Lisa: I wasn't very keen on this outfit. It was a gold two piece with fringing identical to my Nana's lamp shade!
It was a good laugh playing all the characters. H and I had quite a few scenes together so there was a lot of laughing. We recreated the Titanic scene at the front of the boat - the set builders did a great job. There was one bit where H held out my arms and I was shouting 'I'm flying H, I'm flying!' It was just like the film it was so cool!

Claire: My top was held together with this clear elasticated stuff and it kept snapping every time I did the dance routine because it was a bit energetic!
I loved the Juliet costume I got to wear though, but I must admit it was hard to keep a straight face during the scenes with H as my Romeo!

Lee: I don't think any of us liked our gold costumes, but I loved playing the movie roles!