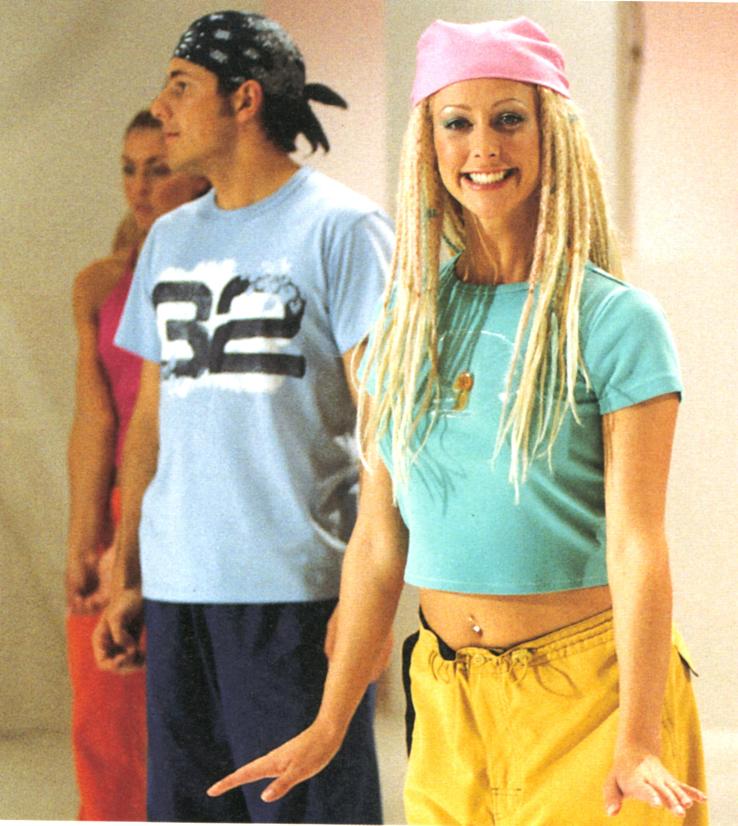 The location: A studio in London.

The look: Bright colourful combats and t-shirts and ripped black leather, sequined bras and tatoos all round!

The story: This is Westside story meets a dodgy Gap advert! Good STEPS versuses bad STEPS. Basically goody two shoes STEPS are enjoying a drink or two in a very strange very white cafe when bad STEPS arrive and challenge them to a fight, it's more of a dance off really but this is STEPS after all.
Loads of camera trickery and costume changes later and we're left with twice the band we thought they were! The only thing wrong with this video is there are way too many dancers it's like playing where's STEPS trying to spot them in the vid!

Rating: 8/10


Lisa: We were inspired by the Gap adverts for this video. We had a white set and really colourful outfits which I think really worked. It was fun playing two different characters. For the darker side of STEPS I had dark make-up and I wore a purple chiffon top and black three-quarter length trousers and black boots. It was a bit of a raunchy look.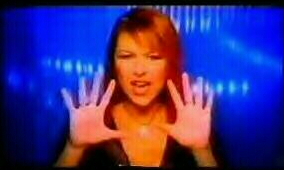 Claire: I made another hair mistake in this video. I decided to dye the ends of my hair pink but it went all washed out and looked terrible!
I loved the Bad STEPS look, I think everyone looked great. We did a lot of the video in one take as we had a huge camera rigged up that swing round and film us for ages at a time. That was something different for us.

H: We went into the studio the night before the shoot and set up some shots for the camera and we had to fit ourselves into the shots. It was done by running a camera along a track and it was recorded every centimetre. Then they split the screen and put Good STEPS on one side and Bad STEPS on the other side so they were both in the same shot.

Faye: I'd had my second lot of dreads put in when we did this video. I get bored with my hair so easily and I decided to do something with it again. This time they were multi-coloured ones and I didn't like them as much as the first ones I had done which were plain white.

Lee: I was in leather with tatoos down my arms and spiky hair for Bad STEPS, and I was all smiley in a blue bandana and some nice bright clothes for the Good STEPS. It was nice to compare the two.