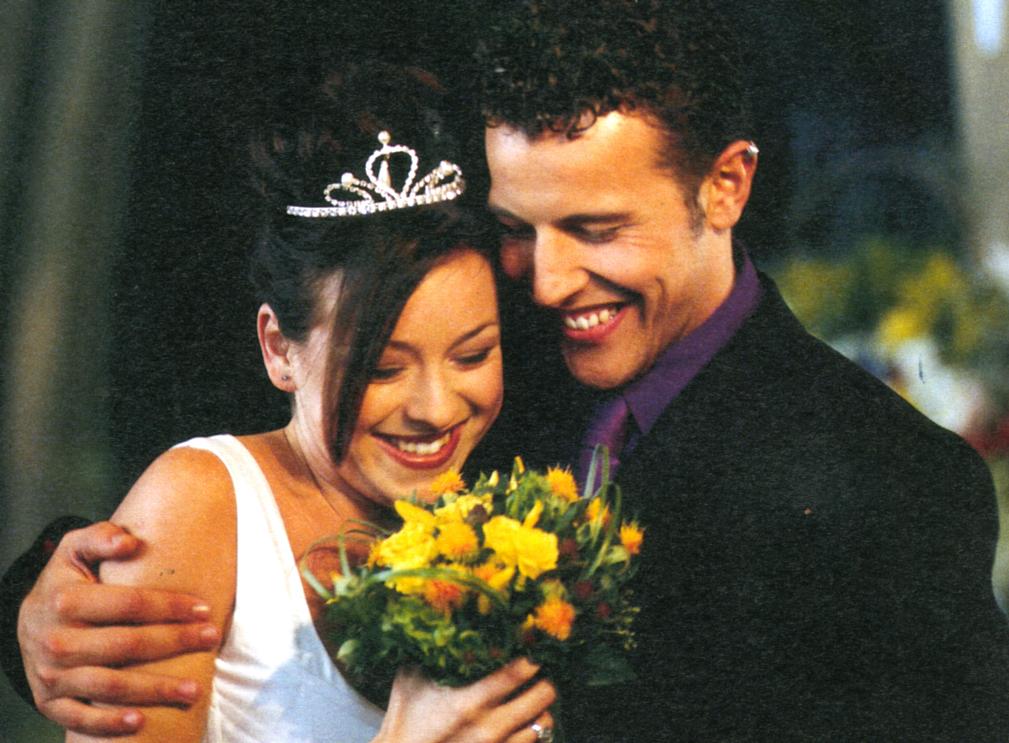 The location: A church in London.

The look: Wedding dresses all round! Well except for H and Lee who preferred to wear suits!

The story: Lisa, Claire and Faye are all set to walk down the aisle and into impending doom with their grooms to be. However luckily for them Lee and H decide to rescue the beautiful brides before anything turns into too much of a tragedy and they all end up at the wedding reception disco doing their oh so famous dance routine as Pete Waterman spins some funky choons on the old decks...

Rating: 10/10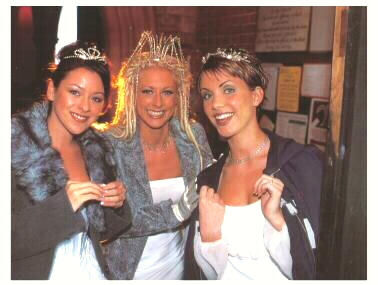 Lee: Tragedy was actually one of the cheapest videos we've ever made but it looked fantastic. It was great having our family and friends involved and I have some brilliant memories of that day. Especially how weird it was seeing all the girls in their wedding dresses!

H: I loved driving my scooter down the aisle in that video. I kept dissapearing in between takes because I was driving it up and down the road!

Faye: Filming the video was lovely, especially as my dad had tears in his eyes when we were walking down the aisle because I was in a wedding dress. He was getting all choked and I had to say to him, 'Don't worry I'll never get married dad!' But look at me now!

Lisa: I remember sitting in this beautiful Rolls-Royce with my dad on ou way to the church and we had to keep circling it because we were too early. We kept passing a couple of old ladies at the bus stop and it got a bit embarrassing after 15minutes or o. My dad and I started ducking down in the car - we were sure that the ladies had thought I'd been stood up!

Claire: I remember having a trying on session in someone' flat and we were all trussed up in all different wedding dresses. Lisa went for something traditional. Faye got something more modern, and mine was just terrible! I hated it, I thought I looked ridiculous, I kept trying to hide during the shoot!