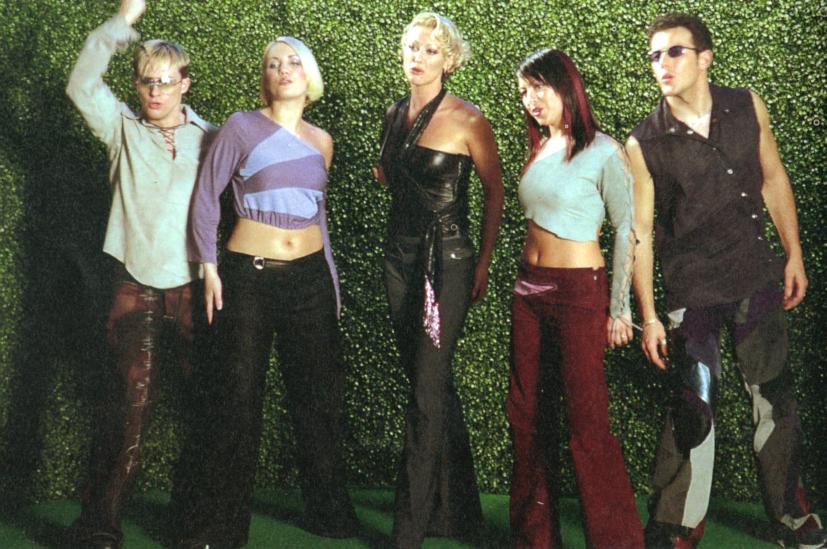 The location: A studio in London.

The look: Purple and mauve suede and leather a really sophisticated, sexy and catwalk look.

The story: STEPS are lost in a maze and trying to find their way to the centre for some unknown reason. It looks great though and there are lot's of clever computer trickery and as ever smouldering close ups to camera.

Rating: 9/10


Lisa: Here And Now always goes down well on tour and I think the video is really funky. It's one of my favourite songs and it's got a really cool dance routine. It was probably quite hard for the fans to do when they first saw it, but they soon picked it up!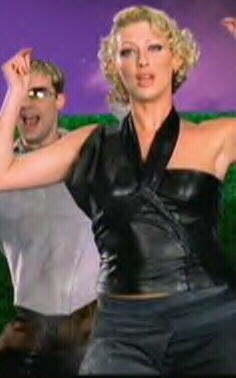 H: The videos for Here And Now and You'll Be Sorry are linked. At the end of Here And Now we fly off in a spaceship. I don't think two videos have ever been linked linked together like that so we're really proud.

Claire: I was really pleased with how the video for Here And Now turned out. It was directed by the same people who did Summer Of Love. I think it turned out wickedly with all the flowers growing out from behind us and stuff. That took us a day to film. We did a day for Here And Now and a day for You'll Be Sorry.

Faye: There's a bit in the video where it looks like I'm lying down on a hedge but I'm actually standing up. It was the worst thing because my hair kept getting stuck in the hedge. So I'm trying to be all sultry and concentrate on my singing and my hair is all over the place!

Lee: We all get to sing leads on this song. I think it's got the anthemic Deeper Shade Of Blue disco feel and people will be playing it for a long time to come.