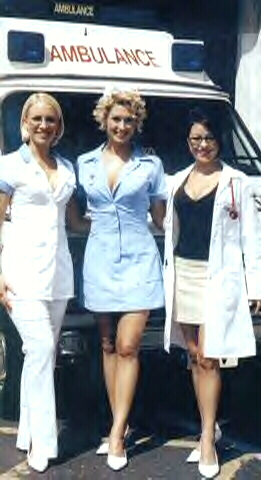 The location: A disused hospital in London

The look: Naughty nurses uniforms for the ladies, dashing doctors for the lads changing into golden and caramel outfits for the dream dance sequence.

The story: H is rushed into hospital (presumably with exhaustion after all his hyperactiveness!) there he falls in love with his gorgeous consultant Lisa! Faye in disgusie as an extremely naughty nurse has her sights set on dashing doctor Lee and Claire who's the receptionist...well we don't quite know where Claire fits into all this perhaps it's a follow up to the One For Sorrow video where poor Claire's on her own too!
Anyway H goes under the anastetic and the next thing we know the fab five are kitted out in gold stage outfits and performing a groovy new dance routine!

Rating: 10/10


H: I think we made a lot of male fantasies come true with this video! Our girls looked absolutely sensational in their nurses uniforms. I kept pulling Lisa's top down further to show off more cleavage cos more cleavage sells more records!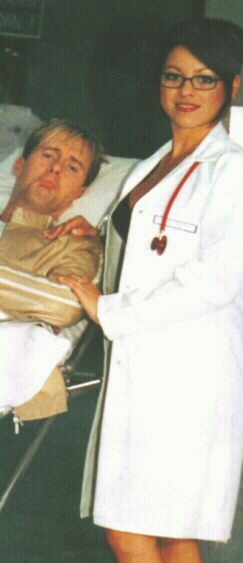 Claire: They wanted me to wear a dress in this video, like the one Faye wears, I was like 'no way!' I hate my legs and I wouldn't want to show them off in a mini skirt thank you. In the finished version though I think I ended up looking like the woman off the Specs Savers advert rather than sexy.

Lee: When we were filming the video some woman thought I was a real doctor and asked me to help her son who had his finger stuck in a kettle. I had to explain I wasn't qualified and direct her to the nearest A&E.

Faye: Lisa and I had to wear these really high really pointy stilleto shoes and by the end of the day I was crippled and linmping round! I could have done with lying down on H's stretcher!

Lisa: My outfit from the video went down really well with my boyfriend, I think the other girls kept theirs too! We had these amazing blow up bras that push your boobs together and make them look great we all kept them too!