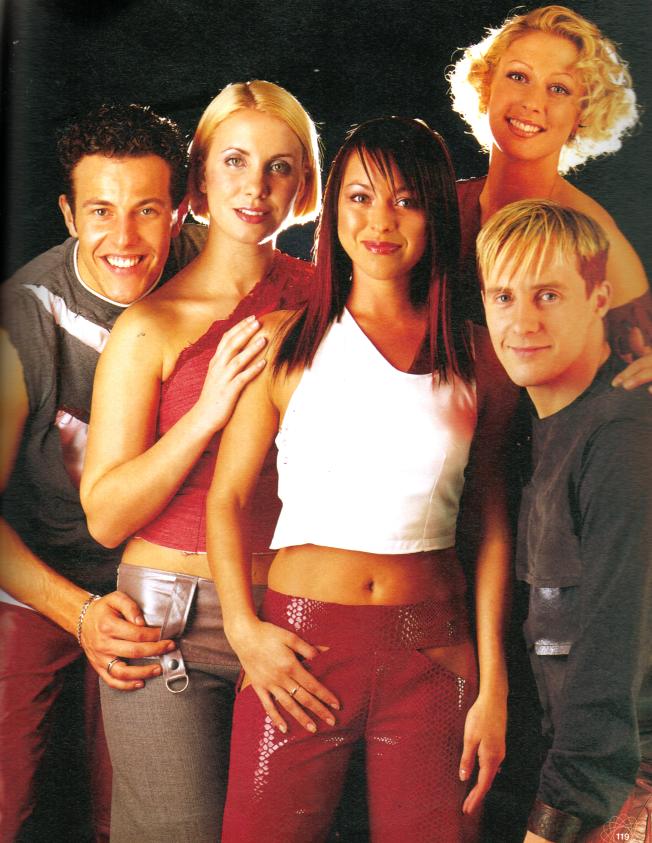 The location: A studio in London.

The look: Red. plum and white leather all round. Sleek and well groomed.

The story: STEPS arrive on board the spaceship/flower thing (don't ask!)that they dissapeared into at the end of Here And Now and they continue to shimmy and sexily saunter their way round. Loads of great computer graphics are used in the background as the band do their usual pouting poses to camera they then wow us all by doing a very sleek and stylish dance routine. Not much of a story line but a nice promo all the same.

Rating:8/10


Faye: I think the costumes in the videos for this and Here And Now are great. We had a stylist who's a fashion designer and does a lot of catwalk stuff. We have lots of her assistants coming down with us to shoots and travelling with us. We come up with ideas and stuff as well and it's great to be really involved with our outfits.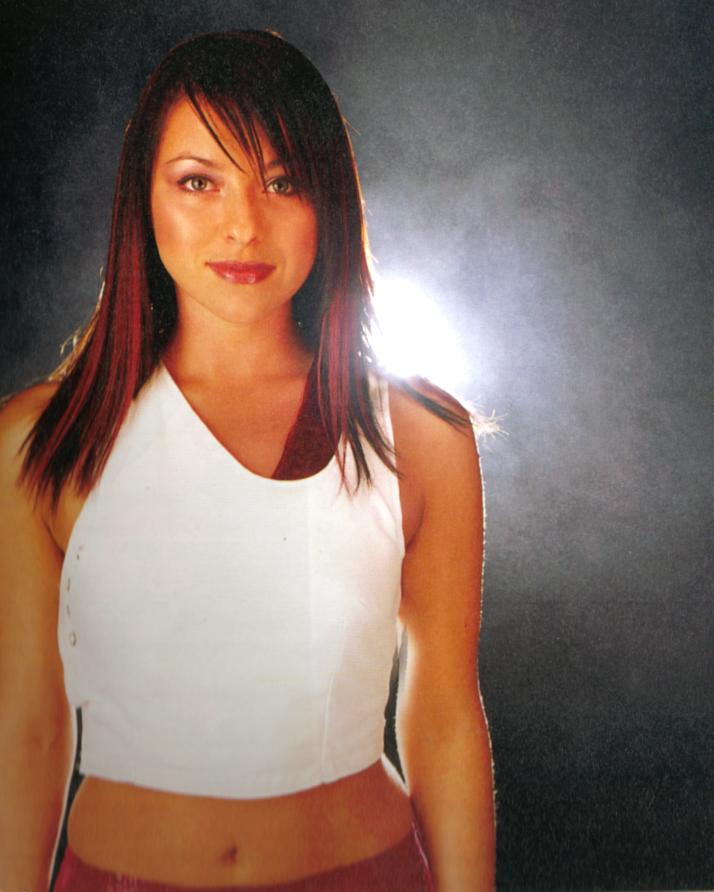 Lee: I think this is agreat disco-club track. We had a great time filming the video and it gives H the chance to show off his vocals.

Claire: The first time I heard You'll Be Sorry it caught my attention. It's very anthemic.

Lisa: The video is quite American and pretty cool. I really liked the red and white look I wore for this video, although the top did come undone during one take so we had to stop because I nearly exposed myself!

H: The video for You'll Be Sorry reminds me of this film called Tron because it's all set in a spaceship and the colours are black and neon. I had a really cool outfit, which again I designed myself, I do that all the time now. I had some really cookl leather trousers which had these brilliant flames on them, which I loved.