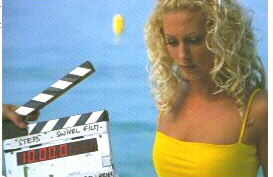 The location: Cannes, South Of France.

The look: One word and that's yellow!

The story: STEPS are in Cannes to promote 'STEPS - The movie' when an evil journalist type person steals the promo for it! Shock horror! So our fab five decide to chase after him and retrieve the film, luckily for them the dastardly chap has left them a string of clues to follow and in the end good triumphs evil and STEPS are reunited with their lost movie!

Rating: 10/10


Claire: The yellow outfits are the one's we're always remembered for, probably because they were so bright. Whenever takes the mickey out of us or impersonates us they always wear yellow outfits.

Faye: One word describes this video - yellow. It was filmed in Cannes and it was like a big yellow Enid Blyton mystery with us running around trying to find stolen film reels. We felt incredibly important and glam because we had these huge winnebagos as dressing rooms and people kept looking to see who we were.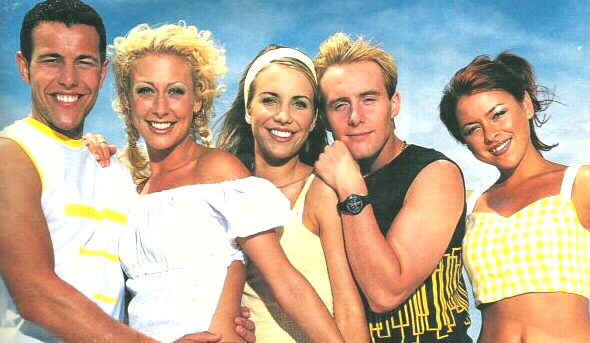 Lisa: The video took us two days to film in all, and we had such a good time because it was such a lovely place. I liked Cannes alot and we got to have half a day off so we all went and sun bathed on the beach. Us girls are proper sun worshippers so we were well happy.

Lee: This song reminds me of summer sunshine. We wore bright yellow in the video and to be honest, that's the only thing I don't like about it. I think we looked like five canaries! I blame Faye because it was her idea as she loves yellow and gold. We all went with it because we hadn't done it before but I thought I looked ridiculous a bit like Big Bird.

H: Cannes is one of my favourite places. I'd been on holiday there before so I knew a lot of places to go.