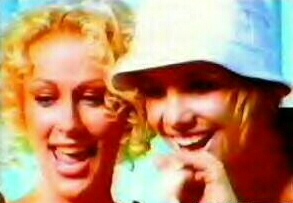 The location: A studio in America.

The look: Erm very dodgy actually! If you thought the yellow outfits where bad check out Claire in dungarees and Lisa's white mini dress in this vid!

The story: This video was originally targeted at the US market as it was STEPS' first release out there way back in 1999. The original US video was intersperced with clips from the movie 'You Drive Me Crazy' as One For Sorrow featured on it's soundtrack. Unfortunately the only major hit the movie produced was Britney Spears with the title track of the same name. It was then released to UK music shows in 2001 after it was decided that it would be released as a B-side to Chain Rection.
The video is hilarious in a nice way, you can see that STEPS are trying extra hard to be even more smiley and cheerful than usual and it's actually quite sweet, particularly the bit at the end where they all pretend to be laughing except Lee, then he realises the camera is on him and bursts into spontaneous laughter! This video is highly entertaining and very colourful!

Rating: 10/10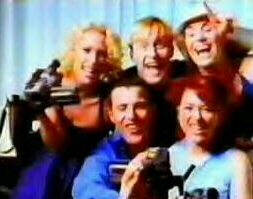 Lisa: This was our first crack at the US. It didn't go down that well.

H: It wasn't what really wanted to do but we were told that this was the sort of thing that would help us in the States.
The outfits were trendy at the time though!

Claire: I couldn't keep a stragiht face when we recorded this it was just so naff. We had loads of extras as well and I felt a right idiot having to prance round in front of them.