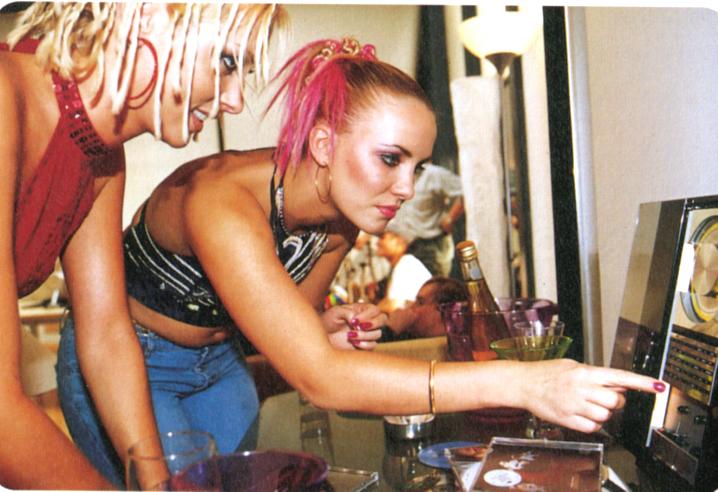 The location: A very posh appartment in North London.

The look: Bright colourful, glittery tops with ripped and bleached denim - STEPS get trendy!

The story: Lisa and H are left in charge of their manager's extremely posh appartment while he goes away - bad move! The troublesome twosome immediately ring up all their friends including Claire, Lee and Faye who hot foot it round there for a massive party. They mix cocktails they sing they dance and they draw funny faces on their managers paintings. STEPS and alcohol obviously don't mix!

Rating: 9/10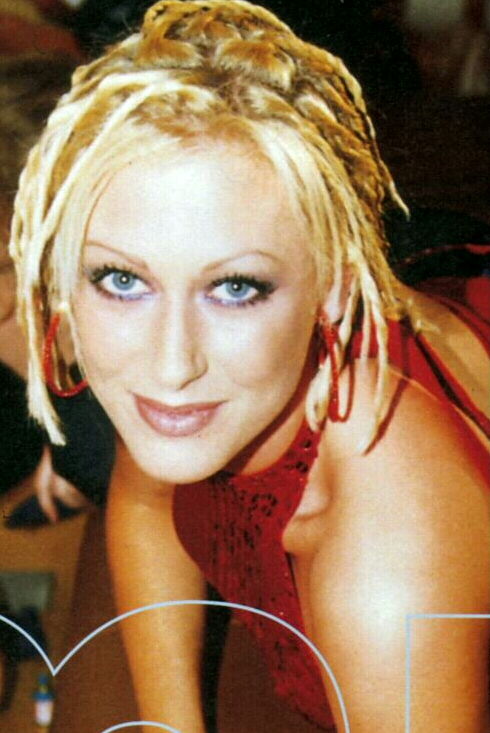 Faye: The video was a two day shoot and we had lots of extras. We had a really hectic couple of days because we did the photo shoot for the single and interviews and everything at the same time.
I really liked this song. When we first recorded it vereyone was a bit dubious because it was a bit of a different style, but it turned out really well.

Lisa: I got my scenes done early on the first day so I got the second day off which was lovely. A lot of what you see in the video was made up. It was spur of the moment, off the cuff, and we had a good giggle doing it. H was giving me a piggy back at one point and we were in hysterics again. I think you can tell from watching the video that we had a good time.

H: We wanted one of those flashing dance floors but we couldn't get one in time, so we actually put in an entire flashing wall behind us which looked wicked.

Claire: The apartment in the video cost about a million, and it wasn't even that big! It was pretty gorgeous but there's no way it was worth that much!

Lee: Stomp was a number one which was superb. It's all about getting ready on a Saturday night and going out with your mates and having a great time. Both he song and the video had a party vibe to them and we had a ball making the video.