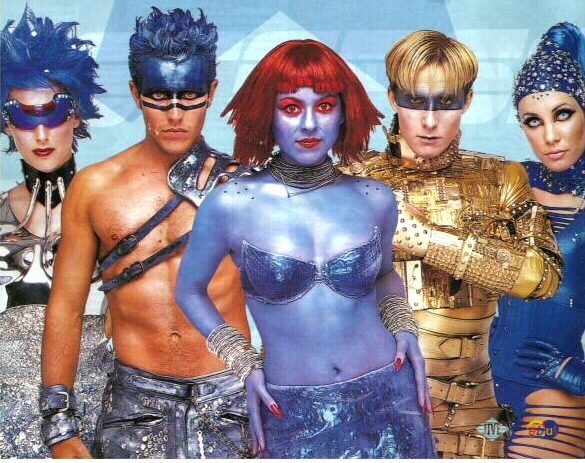 The location: A studio in London.

The look: Gone are the white lycra and cheesy grins the STEPS of the new millennium have thigh high boots, slashed catsuits and whips oh yeah and some of them are painted blue!

The story: STEPS get raunchy and when they get raunchy they do it big style! The video shows STEPS in two different lights the first being the clean cut smile a while space cadet STEPS the second being the ever so sexy pouting and whip whielding alien STEPS. Basically it was an excuse to get Faye in those boots!

Rating: 10/10


Lee: This a twist to the STEPS story. It was a new phase because we had a whole new image which was much harder. There was a different vibe to the track and it did really well in the club charts. The video took two days to film and it was all about STEPS alter-egos. I t made people see us in a totally different light and I think that's the key to our career. We've always changed and evolved and can be a lot of different people.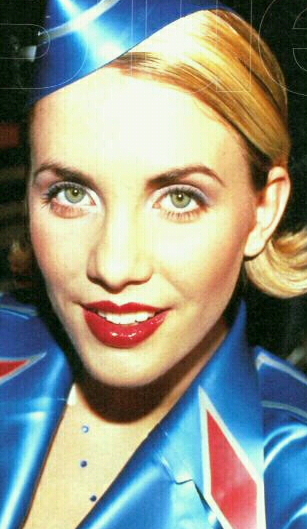 Claire: When they told me I was going to be wearing a catsuit I was like, 'No way!' It was all slashed up the sides and showed off my thighs. It was very saucy. I was literally sewn into that costume. It was so tight, and the corset top was a proper old-fashioned corset. So once I was in it that was it and I was in it for eight hours non-stop! I couldn't even go to the loo! We didn't even take our costumes off when we had dinnet because we'd never have got them on again.

Faye: My video setting was a little stage surrounded by fluroscent lights to look like a cage. Paul the choreographer was getting me to do short, sharp movements and it was like doing 80's style robotics. It was kind of cool. It was a bit more like a film than a video and I was really impressed with the end result.

Lisa: The video was definately uncomfortable to make. Firstly because I was in a tiny outfit and very high heels and secondly because I had to be painted completely blue for it! It took hours and hours to paint and then it took ages to get it off again! I had five consecutive showers - I thought I was going to be blue forever!

H: I remember getting in the shower after Lisa. That's AFTER Lisa not with her! She'd covered the place with blue dye and it looked mad. I really enjoyed helping to paint Lisa. There was so much going on I thought I'd help out. I'd done art when I was younger and I miss it.