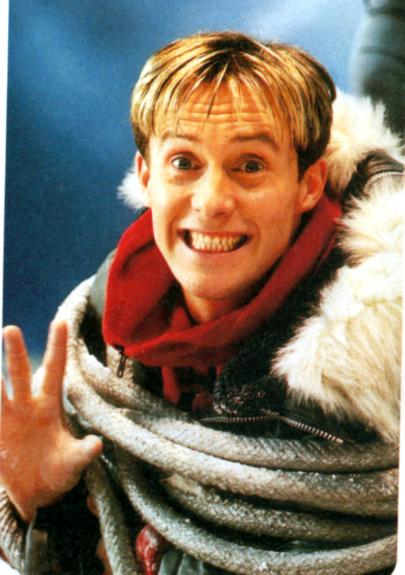 The location: A studio in London

The look: Red and silver christmas stuff come pvc catsuits for super hero action!

The story: On a ever so fun christmas holiday whilst gathering wood H is kidnapped by evil dwarves! How scary! (no really that is scary!) So the gorgeous Faye, Lisa, Claire and Lee are forced to turn into all sking all some sort of snow machine thingy riding action heroes!
They eventually find poor old H and Lisa highkicks the evil ice queen who wanted him as her prisoner! They all return to their log cabin where they shower H with his christmas presents and hold candles and do christmassy stuff etc.
This video shows the dangers of how a seemingly harmless winter holiday can go tragically wrong!

Rating: 10/10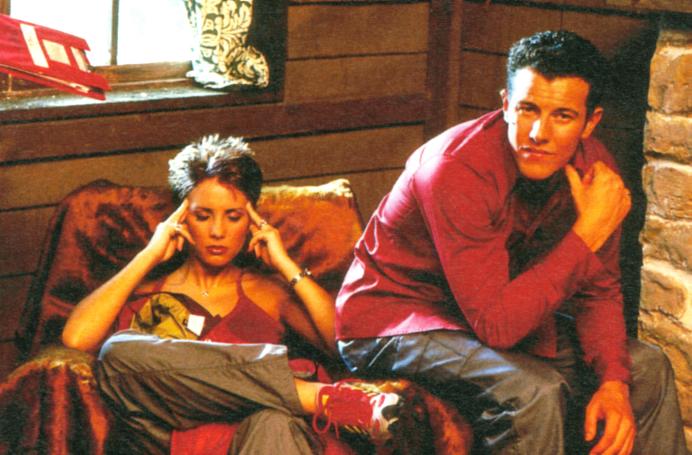 H: The others all take the mickey out of my acting in this video. The director told me to look scared when the extras were beating me up, and they all laugh at my facial expressions.

Faye: I always laugh when I watch the Heartbeat video because of H 'brilliant' acting performance when he's being prodded by the extras. It's the same in the fight scene when everyone is trying to do karate. I wore a actsuit which was very daring for me. Then again it wasn't the last time.

Lee: This was our first effort at being super heroes and it was real comic book video. It was really cliched but a lot of fun.

Claire: I remeber being up on the jet ski in front of the blue screen and it was really high up and I 'm scared of heights so I was terrified, but I had to look like I was having a great time and was really cool with it! Argggh!

Lisa: The video was a real laugh to film. It was all very tongue-in-cheek and we had a lot of fun with the extras. We seemed to be laughing all day.