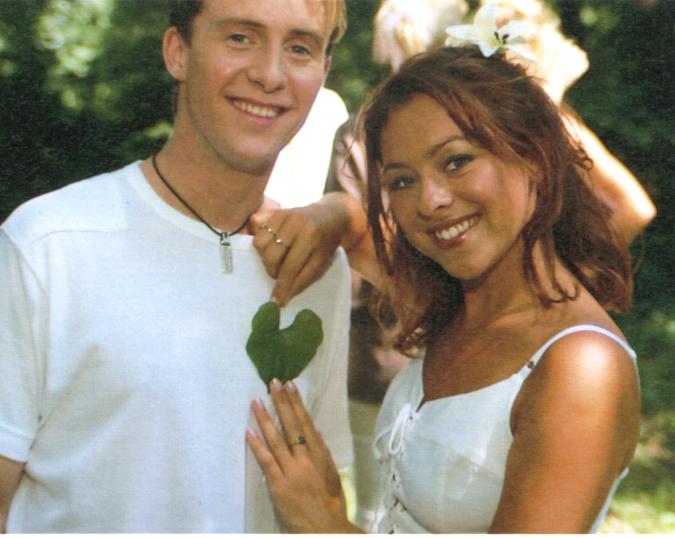 The location: Italy

The look: If it's tight and it's white it must be alright!

The story: Claire's been dumped by her boyfriend but her pals Lisa and Faye are totally loved up with H and Lee so they don't really care! Only joking this is a STEPS video of course they care! So they decide to cheer the poor ickle thing up by taking her off on a bike ride (yipee!) and then for a picnic where Lisa balances things on her head and H flys a kite...see Claire thing's really aren't that bad after all. In the end Claire see's the light and they all dance about in a field full of sunflowers!

Rating: 10/10
Claire: The bugs in Italy were disgusting! I'm so squemish and when Faye and I had to walk through the long grass I was grabbing her hand because I was so scared!

Lisa: There were loads of insects around and I got stung under my arm while I was dancing. It was so incredibly painful, H laughed at me as usual.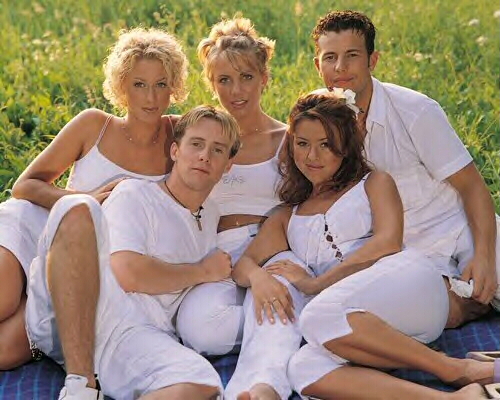 Lee: Were in Liverpool when we heard that we had entered the charts at No.2. My parents were there and everything, we were a bit gutted about not getting to No.1 because there were only a few thousnad copies between us and the song that beat us, but it still felt like an incredible achievement!

Faye: Lisa got stung by a hornet! It was really hot and muggy and there were insects flying up or skirts. It was so minging but we had to keep smiling and look like were were having the time of our lives. The out takes must have been hilarious becauyse as soon as we finished the scene we'd be running around screaming like nutters!

H: Opposite the sunflower field was a sewage works, it was great visually, but I'm glad it wasn't smellavision because the sewage works stank!