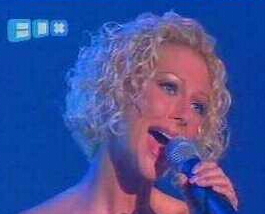 The location: The London Weekend Television Studios during a recording of Abbamania in November 1999...yes that's right 2 years earlier!!!

The look: STEPS 2 years ago is basically the look of this because they didn't make a new promo!

The story: There isn't one. STEPS were appearing on the Abbamania TV show and they recorded this song as a tribute to the band because it was written by the two male members of the band, Benny and Bjorn. It's just a very basic TV performance and it would have been much better if they had made a new promo because it's such a fab song!

Rating:6/10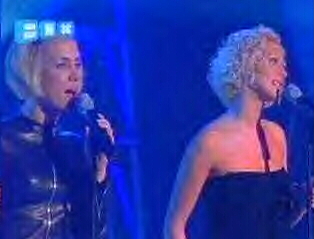 Lee:
We first performed this for the Abba TV tribute. We've revamped it for the single and while the girls do lead vocals H and I do the ab libs.


H:
This is kind of the girls song. They do a cracking job on it and sound just amazing. I think the way they did it on tour was breathtaking. It went down brilliantly and there were always a few tears in the house.


Faye:
This is a bit of a STEPS girlie trip and we used to look forward to performing it every night on the STEPS Into Summer tour. It's great to do live vocals to it because you can really belt it out. It always made our mums cry. It was so weird when we performed it though. We were all in this little spotlight and I felt as if I was the only person on the stage which was a bit daunting!


Claire:
I loved singing this on the tour when the girls and I are on stage belting it out, it's great. So many people have told us to release it because they love it.


Lisa:
I used to get really emotional on stage when we sang this on stage. It's such a powerfull song. I'm so pleased we made it work as a trio because it's a well known duet. I'm partucularly proud of that song - my Mum used to say that it made the hairs on the back of her neck stand up!