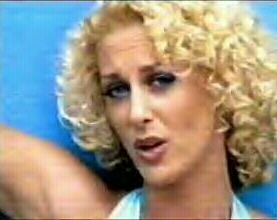 The location: Cuba

The look: Very retro 70's hotpants, boob tubes and platform boots for the girls and tight whit trousers and colourful shirts for the boys.

The story: Lee drives round a very dodgy looking part of Cuba picking up the others he finds Faye leaning against a wall moaning sexily into the camera, H is sitting on a chair in the middle of nowhere and Claire is at a petrol station! Loads of Abba inspired camera work later and he takes them all off to a pool party where the girls don bikinis (see a pattern emerging here!) and Lisa gets to do sulty pouting into the camera and push Lee into the pool! They all have a great laugh and change into bright orange and pink costumes to do the dance routine at the end.

Rating: 9/10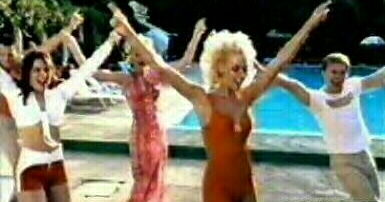 Lisa: We couldn't believe our luck with this video. We'd only been together a few months and there we were being flwon to Cuba for a week! We had a few locals as extras so we used to go out with them in the evenings and we made quite a few new friends. Lee and I also learned a bit of Soanish we were both really proud!

Faye: Look out for Lee's cuban heels next time you watch the video nobody ever notices them, but you've got to check them out. Then again I can't talk I'm wearing those tiger boots!

H: It wasn't all glamour in Cuba. We stayed in this big hotel and there was this beauty queen comopetition there. Beacause there was nothing else to do Claire and I ended up sitting there watching all these pouting girls parading up and down a catwalk.

Lee: Getting to Number 6 was a big push forward for us. 5,6,7,8 entered at 18 and peaked at 14, so for the second single to enter at 6 was a big leap!

Claire: I cried when we found out we were number 6! I cried when we found oiut where One For Sorrow had charted as well. How sad am I?