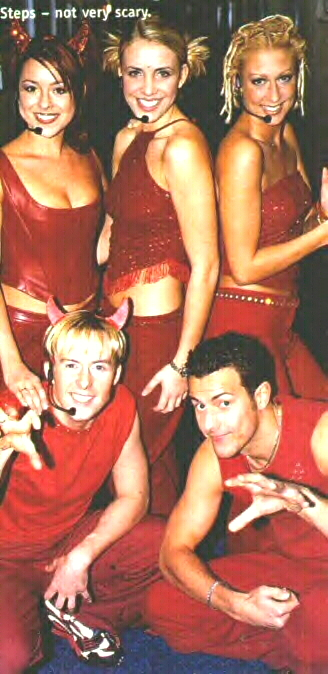 The location: The Evening News Arena in Manchester.

The look: Floor length red leather coats and devil horns!

The story: STEPS get into satan worshipping! Well not really but hey, there isn't actually a story behind this video it's just footage of the fab five on stage on their record breaking, award winning arena tour!

Rating: 8/10

H: We had mad outfits for this song, they're some of the most memorable we've ever had. I remember Faye hating the devil horns because they always used to fall off her head. But we all had to wear them so she had to partcipate as well. And poor Lisa's coat was so long she looked like Dopey in the seven dwarves! It totally drowned her!

Lisa: This was the first and only live video we've ever done. We didn't have much time because we were on our arena tour so we shot the video live on stage in Manchester.
I'm alway wary of doing covers and think that unless ou can do it better than the original there's no point doing them. It was Pete Waterman's idea to record Better The Devil You Know. He produced the original with Kylie and he knew what he was doing because it was a top 5 hit for us.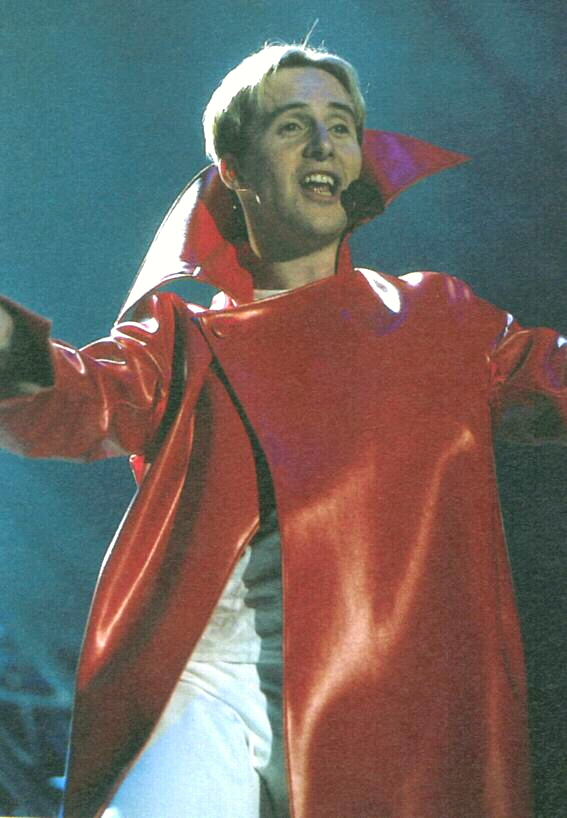 Claire: This song is one of my favourites to perform. I always liked it and I think we did a really good versoin of it. I liked it when Kylie did it, but obviously I prefer our version! I'm a bit biased though!

Faye: This was the time of the flashing horns and every time you go to a STEPS concert now you get tons and tons of people wearing them. They're fantastic if you're in the audience, but I had to be really persuaded to wear, because let's just say they weren't my favourite thing. I literally had to be forced to wear them when we performed on the lottery - I wasn't a happy bunny.

Lee: I think it was areally good move to do a live video because people who hadn't seen us in concert got to see what we were capable of.