SOLD OUT!!! Unfortunately due to demand we have sold out of all calendars - please check back at a later date for more offers.

Unofficial Exclusive STEPS Calendar 2002 Posters!

A4 Individual, laminated 'Calendar Posters'

12 reversible laminated pix of your favourite STEPS star!

Available: Claire
Lisa
Faye
H
Lee
5.00 + 1.50 p&p

Also Available: Group
STEPS Girls
STEPS Boys
6.00 + 1.50 p&p

Or: Your choice
eg: H and Lisa, Claire and Lee - you tell us who you want

6.50 + 1.50 p&p

UK personal cheques only - Delivery only to the UK

These 'Calendar Posters' are excellent quality and are a must have for any true STEPS fan order yours today!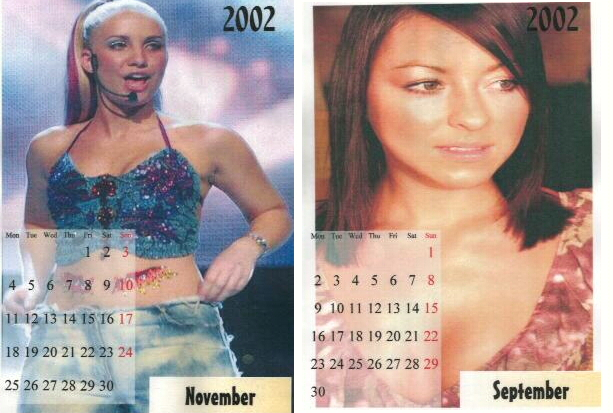 Examples shown taken from the Claire and Lisa Calendars.

Placing Your Order
To order your 'Calendar Poster' today simply mail us with details of which calendar you'd like and we'll get back to you within the day!