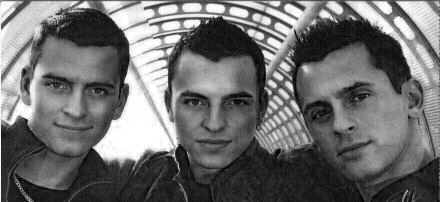 Apart from Johnny, three other men are extremely important to Lisa and they're her three younger brothers, Andy, Stev and Anthony Scott-Lee. Together they form the hot new boy band 3SL who must have the best manager ever - LISA!
Lisa's such a super sis that she has even bought the boys a flat in London and she comes round to see them everyday and even does their cooking an cleaning!
The lads debut single - Take It Easy - is out soon so keep your eyes peeled for it!